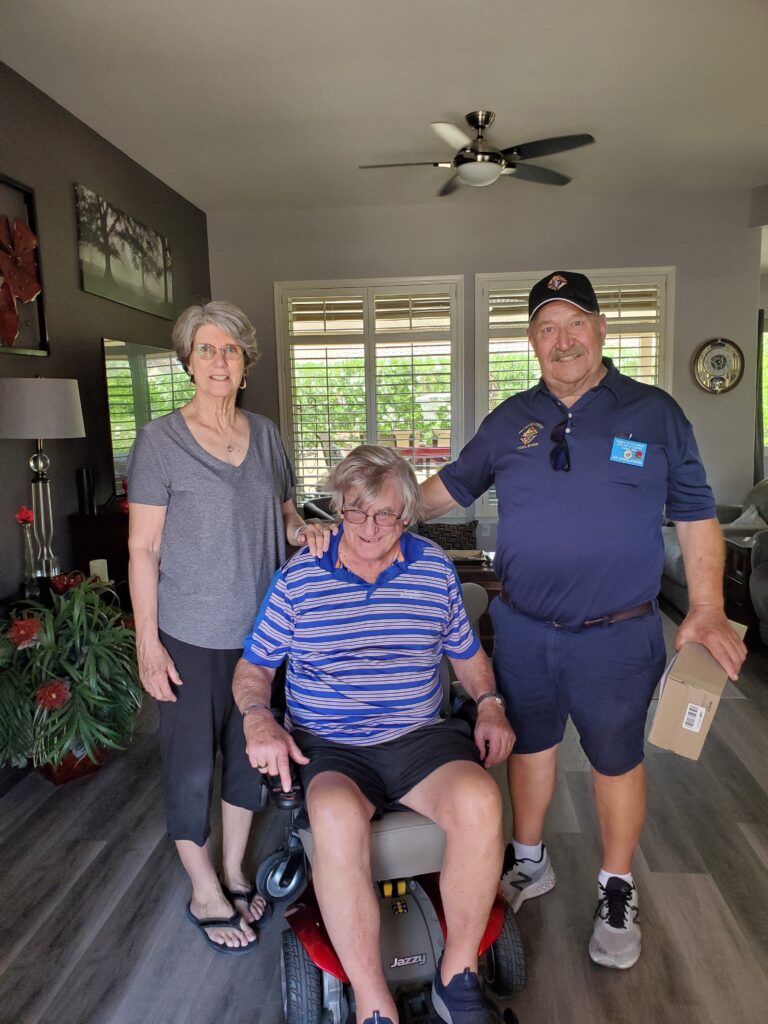 About one week ago, Brother Don King asked Brother Joe Kowalkowski to find someone who needed his motorized wheelchair. His only stipulation was that the wheelchair be donated to a disabled veteran. Brother Joe Kowalkowski presented the wheelchair to Air Force veteran Jim and his wife on April 21st. While speaking to his wife, she said it would be so lovely to walk around the block without trying to push a wheelchair.
A huge thanks to Brothers Don King and Joe Kowalkowski!
Knights in Action supporting our local community.
Vivat Jesus!